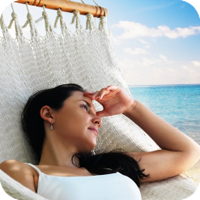 Today, we are more stressed-out than ever before. The stress of careers, deadlines, conflicts, and demands on our time and money, take a huge toll on our health and well-being. Just as a chain tends to break at its weakest link, we seem to exhibit stress and strain in the weakest areas of our bodies. Stress basically comes in three forms of overload. We encounter physical stress, emotional stress, and chemical stress. In fact, we are subject to all three stress factors at the same time. When we overload, it always manifests in symptoms at our weakest link. Stress can provoke ulcers, migraines, low back pain, insomnia, and other illnesses.
It is impossible to remove all of the stress from life, however, safe all-natural and effective stress reduction strategies can help offset the bad effects that stress produces. This strengthens the function of the nervous and immune systems at the same time, so you can make stress your friend, not your enemy. After decades of research, it is clear that the negative effects associated with stress are real. Although you may not always be able to avoid stressful situations, there are a number of things that you can do to reduce the effect that stress has on your body. The first is relaxation. Learning to relax doesn't have to be difficult. In this section are some simple techniques to help get you started on your way to tranquility.
---

Health Resources
The following resources have been assembled to provide you with more chiropractic wellness care information available on the internet.
American Chiropractic Association
www.amerchiro.org

Palmer University
www.palmer.edu

Foundation for Chiropractic and Education Research
www.fcer.org

Children's Chiropractic Research Foundation
www.icpa4kids.org

Journal for Vertebral Subluxation Research
www.jvsr.com

International Chiropractors Association
www.chiropractic.org

Chiropractic Resource Organization
www.chiro.org

Chiropractic Online Today
www.chiro-online.com

Chiroweb.com
www.chiroweb.com

World Federation of Chiropractic
www.wfc.org

The Association of Chiropractic Colleges
www.chirocolleges.org

World Chiropractic Alliance
www.worldchiropracticalliance.org

Today's Chiropractic Magazine
www.todayschiropractic.com

National University of Health Sciences
www.nuhs.edu

Life College of Chiropractic
www.life.edu

New York College of Chiropractic
www.nycc.edu