Your Lancaster and Ephrata Massage Therapists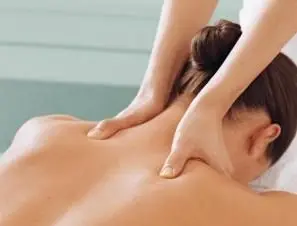 For more information or to schedule an appointment with our Lancaster or Ephrata massage therapists, call 717-397-5810 or 717-738-2409 today!
---
Services Provided by Our Licensed Massage Therapists:
Swedish Massage
Relaxation Massage
Myofascial Release
Deep Tissue Massage Therapy
Pre-natal / Pregnancy Massage Therapy
Geriatric Massage Therapy
Trigger Point Massage Therapy
Sports Massage Therapy
Reflexology
Medical Massage Therapy
Medical massage is prescribed by our chiropractic physicians and performed following the directives of that physician. Call your insurance company to determine your coverage for medical massage therapy.
Cupping
Hot Stone Massage
---
Massage Therapy Can Help Lower Blood Pressure & Control Stress
In a recent study in the International Journal of Preventive Medicine, researchers concluded massage therapy could serve as an effective intervention in controlling blood pressure in pre-hypertensive women. The study showed that the immediate results of lowered blood pressure lasted up to 72 hours after massage.FULL STUDY »
A separate study in the same publication had similar findings; those that received regular Swedish massage therapy over a period of four weeks had significantly lower blood pressure than those who did not have a massage. FULL STUDY »
---
Benefits of Massage Therapy
Today, many people turn to therapeutic massage and bodywork for treatment of injuries, chronic pain, as well as relaxation. Research shows massage therapy to have many benefits including:
Decreasing pain
Improving circulation
Boosting the immune system
Lowering stress
Reducing muscle fatigue
Aiding in the recovery of soft tissue injury
Promoting overall wellness
If you are not sure if massage is right for you, please call us at 717-397-5810.
What Happens At A Massage Session?
During your first session at our Lancaster or Ephrata massage center you will be asked to fill out a health history form. This will help to familiarize us with you and your goals for massage. It will also help to identify any conditions that may require special attention or medical permission. The massage therapist will explain what will happen and answer any questions you may have. Your therapist will then leave the room and ask you to undress to your comfort level. Your massage will be provided on a special table where you will always be covered appropriately and modestly. Your therapist may use a variety of techniques that are tailored to your needs or you may choose a specific therapy from our list of services.
Please arrive a few minutes prior to your scheduled appointment, so you may enjoy the full amount of time allotted to your service. If you are unable to keep your appointment, kindly provide 24 hours notice. Payment is expected following your service and can be made using cash, check or credit card. Gift certificates are available and make great gifts. A gratuity for your therapist would be greatly appreciated.
Remember, your body strives to maintain optimum health by keeping all of its systems in balance. Along with proper nutrition, exercise and chiropractic care, massage can help maintain general health and keep you feeling your best. Make massage a part of your healthy lifestyle.
Hours:
Day, evening and Saturday times are available. Please call (717) 735-0825 to make an appointment at our Lancaster or Ephrata locations.
Locations:
1516 Lititz Pike
Lancaster, PA 17601
717-397-5810
and
512 E. Main Street
Ephrata, PA 17522
717-738-2409